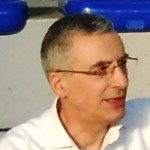 I must admit I'm avid about your way of teaching and how you set up the study program. Learning to play the piano at my age (60) isn't really that easy (I sometimes can't practice daily or follow the courses in a regular way). Nevertheless, thanks to your constant drive and your simple and linear teaching skills, I can always pick right up from where I left, barely noticing I have been gone at all.
~ Pio, Premium Member ~

I'm attending this online school and I've come to realize the progress I've made through practice, even though I'm sometimes behind on the lessons because of work and the fact that I'm not a kid anymore.
~ Luca Moriconi, Premium Member~